Volunteer Spotlight!
The Rhode Island Chapter of the Surfrider Foundation likes to recognize its outstanding volunteers for their time and dedication. Dave is the former Chair of the Rhode Island Chapter for the past 6 years! Our chapter wouldn't be where it is today without his dedication, support, and guidance. We value individuals like Dave and honored him at our recent Winter Waves Party at Newport Storm Brewery. Here are some words from the man himself!
DAVE PRESCOTT, 11/14/12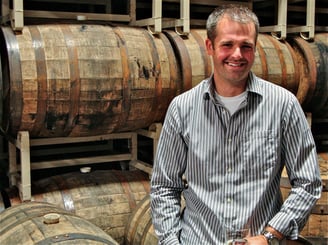 1) Why did you join Surfrider?
I first got involved with Surfrider back in 1999 when I was invited to my first meeting. Immediately I met a great group of fellow ocean-lovers who truly cared about our waves, oceans, and beaches and were volunteering their time to give back to the ocean that has given us all so much. After that I was instantly hooked.
2) What are your favorite Surfrider activities?
I am so proud of our successes with our annual Spring Cleanup and Trick or Trash in the fall. It is amazing to think of how many cleanups we have had over the years and all the partners who have continuously helped us with that success. Most recently, I loved our first movie night down in Watch Hill at the Ocean House. Perfect night, great crowd, and a great flick. What more could you ask for! Hoping to make this event an annual one. And then there is always the annual Easton's Point New Member Night! Another one not to miss!
3) What can you recommend to others to be more Ocean Friendly?
We can all do our part. Pick up trash, no matter where it lies because eventually it will make its way to the ocean. Think about your daily decisions - especially when it comes to single-use plastics - RISE ABOVE PLASTICS. And remember, we all live in a watershed - everything drains down and our actions on the land can often have a very negative impact of the health of our local waters.
4) Why should others get involved with Surfrider?
I love being part of a dedicated group of activists who understand that we are all stewards of our waves, coasts, and beaches. We volunteer our time to protect what we love! It all starts with your first meeting or cleanup!